This a 65+/- deeded acre gentleman's ranch known as the Saint Pedro that has it all. The property is located between Benson and Saint David Arizona. There is a modern site built house, roping arena, working corrals, shop...
view the listing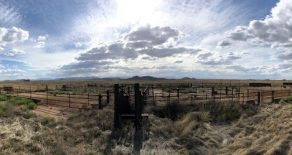 Irrigated Pasture Ranch with New Cattle Pens Location- 10700 S Walden Lane, Willcox AZ Click Here for Ranch Map Acreage- Deeded – 219 Deeded Acres (Parcel # 401-01-018E) 10700 S Walden Lane Willcox AZ 85643 Carrying Capacity –...
view the listing
Cochise Cattle Trading and Hay Brokerage This property is a 40 acre cattle trader and hay broker facility. There is a large hay storage barn, irrigation well, cabin style house, 5 pasture and working corrals. If you're in the...
view the listing